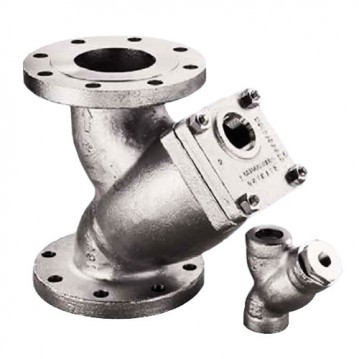 Model 85
Carbon Steel and Stainless Steel - Threaded, Flanged and Socket Welded, 1/4" to 10"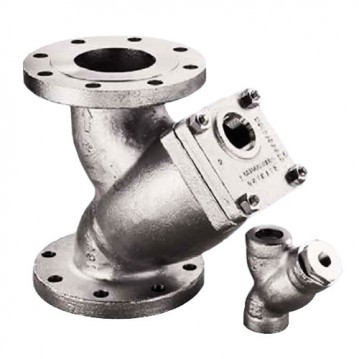 Eaton Y strainers are a cost-effective solution for the mechanical removal of unwanted solids from liquid, gas or steam lines by means of a perforated or wire mesh straining element. They are used in pipelines to protect pumps, meters, control valves, steam traps, regulators and other process equipment.
Y-Strainers are typically used in applications where the amount of solids to be removed is small, and where frequent clean-out is not required. A Y-strainer has the advantage of being able to be installed in either a horizontal or vertical position.  Eaton heavy-duty Model 85 Y Strainers are furnished with high quality stainless steel screens that are carefully fabricated to fit the strainer body perfectly.  This, coupled with the precision machined screen seat on the body of the strainer, protects against any bypass.
Heavy Duty Construction
Compact Design
Bolted or Threaded Covers
Standard Stainless Steel Screens
Suitable for Liquid, Gas or Steam
Synthetic Fiber Gaskets
Monel screens
Perforated Stainless Steel Screens – 1/32" to ½"
20, 40, 60, 80, 100, 150, 200, 325 and 400 Screens
Chemical Processing
Petroleum
Power Generation
Marine & Water
Oil & Gas
Offshore
Iron & Steel
Automotive
HVAC
Pulp & Paper
Food & Beverage
Pharmaceutical